Our Team's Recipe for Efficient Marketing



When working with Kamreno you can feel at ease – safe in the knowledge that you're in good hands with our skills and expertise. Visiting a clinic or surgery requires the highest level of trust, and using our marketing services is no different. You might want us to help you with a specific problem, and we'll find bespoke solutions tailored to your needs.
Why? Because we focus on your growth and real marketing support, while also respecting your time and money.
We aim to make you feel like you're working with a colleague who is part of the team, not an agency that only wants to earn as much as possible.
Why use multiple agencies and project managers to deliver your marketing when you can have just one? With Kamreno, you don't need five different agencies and numerous project managers to get results in your marketing. We provide you with a single point of contact, and you get to benefit from our holistic approach to marketing success.
We provide graphic & web design, logo, digital marketing, social media, telemarketing, marketing strategy, employer branding, event services and SEO – all in one place. But that's not all. We also provide simple, transparent pricing focused on achieving your business and marketing goals.
Still not convinced? Try us out with our subscription service that effectively allows you to outsource your entire marketing department using our pay per hour subscription model.
With this service, you can hire up to 40 experts for the price of one marketing director – and experience the difference working with us.
WHAT WE CAN HELP YOU WITH
A MARKETING COMPANY ON A MISSION…
We take the relationship with our clients seriously, and our mission is to ensure that 'clients feel as if they are working with a colleague or teammate, and not some agency that just wants to make as much money as possible'.
We advise clients of the best options for achieving success, including the pros and cons of each tactic or activity, and what the best approach is for moving forward.
Our honest, fresh approach to working with buisnesses, as well as our transparent pricing policy, helps to nurture a long-term relationship with our many highly satisfied clients.
Our solutions are bespoke and tailored to your individual requirements – whether you're looking for a comprehensive solution for your business, or simply help with a specific area of marketing.
WHAT MAKES US STAND OUT: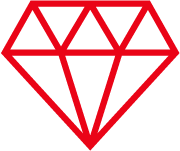 Focus on
achieving business objectives
No geographical or time restrictions

Transparent
and clear terms & pricing

Full marketing Consultancy
Reporting and monitoring activities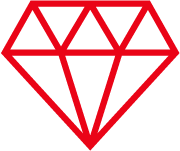 Get a free consultation and find out how we can help your business.
Comprehensive project care
Experienced project managers manage projects and guide customers through the entire project delivery process.
We use agile methodology in project management to give clients flexibility and to save time.
Online meetings and regular reporting on progress is provided to give clients full control and visibility of the ongoing project.
Dynamic work approach based on weekly sprints to achieve maximum project efficiency. You can track progress in real time and have the opportunity to make suggestions at any time throughout the process.
Flexible collaboration and communication including contact via telephone consultations, video conferences or via email.
Sectors
We have many years of experience across different sectors and are always open to supporting businesses in other sectors.
LEGAL & PROFESIONAL SERVICES